A new type of Cruise Ship collision control barrier is under design and development. The design brings a very large cruise ship (or any other vessel) gradually to a stop, converting the vessel's initial kinetic energy to potential energy, which is stored in two structures on either side of the barrier.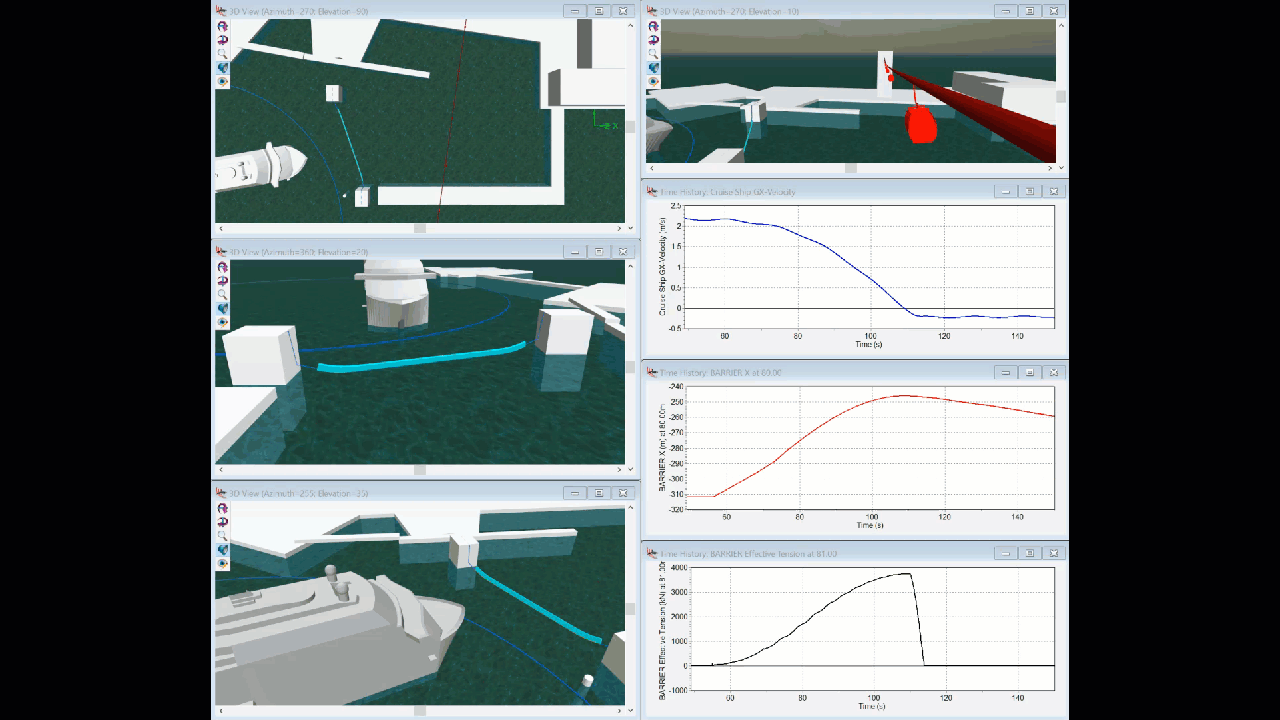 Hydrodynamic analysis with OrcaFlex is used to confirm and improve upon closed form analytical solutions developed by STA.
Designs have been developed for cruise ships up to 333m length with gross tonnage 150,000 and a starting collision velocity of 6 knots.
Efforts on the project were interrupted in September 2017, by Hurricanes Harvey, which effected our Houston office, and Irma, which effected our Caribbean interests.