Expert Witness Marine
Mr. W.P. (Bil) Stewart, C.Eng., D.OE (click for resume)
President of Stewart Technology Associates (STA) has provided expert testimony in many marine and offshore litigation cases. These cases have involved vessel collisions, vessel sinkings and groundings, vessel capsizes, production platform toppling, barge buckling, major structural damage to jack-ups under tow, jack-up elevated failures, anchor failures, and mooring system failures. Mr. Stewart has provided expert opinions for cases in the United States, in the United Kingdom, and in South Africa. He became a registered Professional Engineer (Civil Engineer in Texas in 1983) and a Chartered Engineer in Europe (Naval Architect, 1977).  Mr. Stewart became a Board Certified Engineer, D.OE, (Diplomate of Ocean Engineering, by ACOPNE, ASCE, in 2013). Numerous technical papers and articles have been written by Mr. Stewart, who is also closely associated with the activities and research undertaken by several learned societies, particularly the Society of Naval Architects and Marine Engineers, and the American Society of Mechanical Engineers. A broad background in Civil Engineering, Soil Mechanics, Hydrodynamics, Offshore Structures and Structural Dynamics, Mechanical Engineering and Naval Architecture, enables STA to provide a wide and well balanced service to lawyers. Many legal cases, especially those involving forensic examination of accidents, require knowledge and experience spanning several of the above technical disciplines. STA produces high quality technical reports including clear diagrams which enable the technical analyses to be easily understood. Extensive use is made of computer software and state-of-the-art analytical and simulation techniques. Almost invariably a color "notebook" computer and printer accompany Mr. Stewart when he attends (or provides) depositions, visits clients' offices, or simply travels out of town. With this computer, reports can be immediately modified, new analyses performed, existing analyses revised, and hard copy provided anywhere in the world, offshore and onshore. Technical reports produced by STA have won clients millions of dollars over the last fifteen years. In addition to a wide range of technical analysis software, STA maintains computer databases of offshore and marine accidents, tanker oil spills, plus databases of construction and other offshore costs. These, and other databases, can be most useful in maritime litigation. STA also produces graphic visual aids and physical models for use at trial. Expert testimony work is a small but important part of the normal STA workload.
Featured Article:
Expert Witness Marine Accident Information
[Posted on 4 Mar 2013 by
Bil Stewart
] When a marine accident occurs, it is usually help to hire an expert witness marine to help you formulate and adjudicate your case. While expert witnesses are mostly used in the court room, they can also be helpful if you settle your case out of court without going before a judge.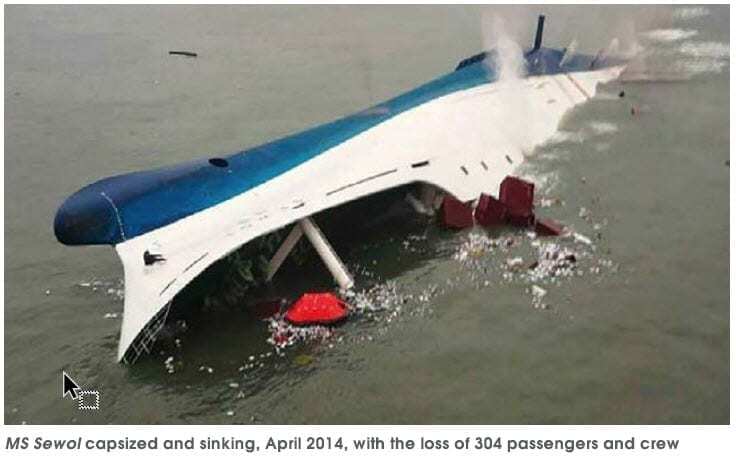 How to Find an Expert Witness
Do a search of licensing boards or societies that deal with professionals in the marine industry. They will help refer you to experts that can assist you with your needs. Most of these agencies will offer referrals free of charge, but some may assess a small fee for their services. This nominal fee is well worth the time and effort it will save you on a search of your own. You can also do an online search or a search of your local yellow pages to find professionals who can assist you.
Purpose of an Expert Witness Marine
The expert witness does several things that can help you whether your case goes to court or is settled out of court. The expert witness will take the facts and evidence associated with the accident and offers their professional opinion on certain facts of the case. This can include who was at fault, how the accident happened, and if the accident could have been prevented in any way. The expert witness is expected to act impartially, truthfully and with the utmost integrity to help determine facts that may be interpreted differently by laymen who don't possess an intimate knowledge of the subject matter.
Benefits of Using an Expert Witness Marine
The expert witness can analyze aspects of your case that may seem to be ambiguous, and offer an educated opinion as to things that may be in question by the parties involved. Many times, this expert testimony can make or break a case, and mean the difference between a settlement or a stalemate. Expert witnesses have a high level of education and experience, and therefore possess knowledge that others don't have.
Cost for an Expert Witness Marine
The cost for an expert witness will vary based on several factors. First, the length of the investigation, adjudication and the complexity of the case will have a large impact on the cost of the expert witness. Also, the education and experience level of the expert witness will also impact the rates that they charge. In addition, if the witness has to travel, those fees will be passed on to you. They may also assess fees for any research they are required to do to help you with your case. If you are looking for an expert witness to assist you with a
marine accident investigation
, Stewart Technology Associates can help. We have a competent staff of expert consultants that are qualified to make quality expert and impartial judgments. We specialize in marine and offshore structures, fluid dynamics and many other diverse services and systems. Contact us today and let us help you get started.