A rigging failure resulted in sudden release of the hook load. The boom was raised high and crane was on a barge. The boom collapsed backwards over the cab. Late 2017, BVI.
Bil Stewart produces Naval Architectural Reports (NAA) and Floating Service Load Charts for mobile cranes used on barges. The video above, was not one of STA's projects.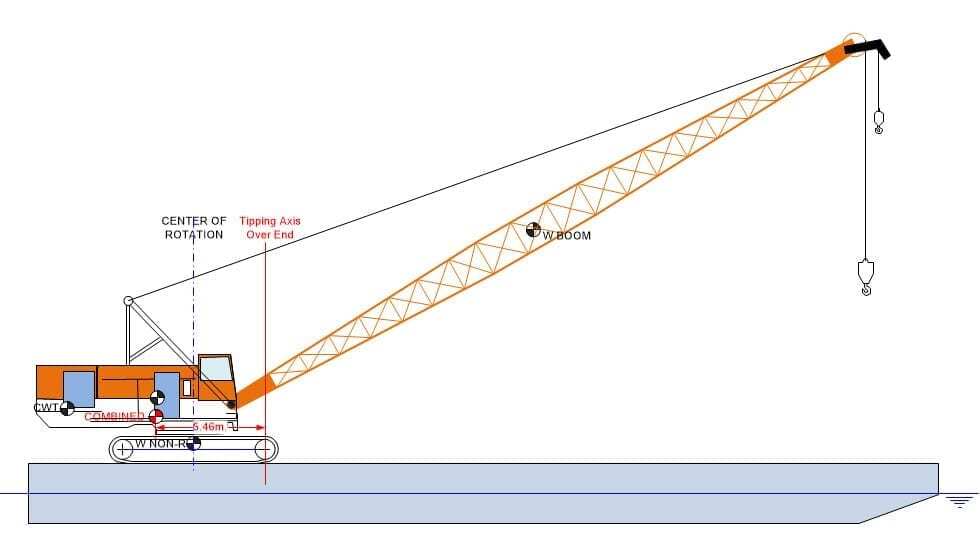 The above Floating Service Load Chart is for a crane and barge unit in Greece.